Through these instructions you will be able to add manually each product. Other directions of use are described in the section: Plain/simple importation, new synchronization, synchronization managing.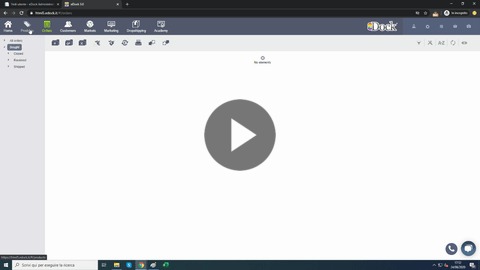 eDock> Products
Create Products
How to do
Select: + "Create Product"
Fill in the fields.
Tab: General
- Internal use name
- SKU
- Item conditions (good conditions, as new, acceptable conditions, new, new with imperfection, prime conditions, for spare part, reconditioned under the responsibility of the producer/the buyer, second-hand)
- VAT (no VAT, VAT 4%, VAT 10%, VAT 20%, VAT 21%, VAT 22%)
- Barcode (Code 39, EAN-8, EAN-13 , Extend code 39, UPC A, UPC E, Interleaved 2/5, Code 128, Barcode, Custom)
- Brand
- Fulfillment days
Tab: Name and description
You can add a general description or a specific description for each marketplace: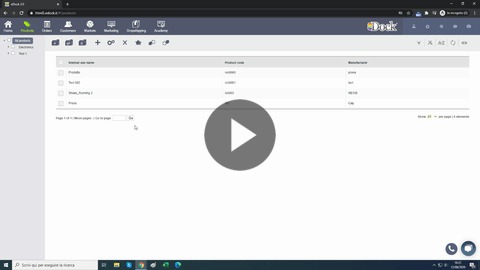 - Product name
-Short description
- Long description
- Attribute categories
Tab: Multimedia
Select and upload the image of the product
Tab: Availability
Specify stock quantity
Specify prices
Tab: Witght and measures
Packed product's measures
Unpacked product's measures
Tab: Variations
Select the Attribute set previously created
Click on: enable variations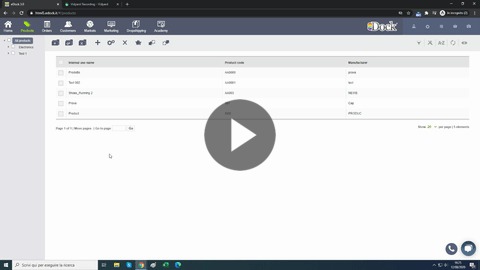 Click on: Save
The product will be created and visible on the products' list
To move the product, select the article and drag it into the fold you prefer.
Update Products
How to do:
Select the products you need to update
Update the fields you need
Click on: OK
Delete Products
How to do:
Select the products you need to delete
Select: Delete products
Click on: OK
Clone Products
How to do:
Select the products you need to clone
Click on: Duplicate products (star icon)